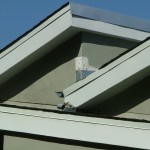 When obtaining competitive bids from roofing contractors the owner relies on the expertise of the roof expert. While State Licensed Contractors have to qualify by testing and documenting experience to the licensing entity, the actual installers do not.  Usually the work is done by laborers, who have not apprenticed in a recognized apprenticeship program.
You are "Forced" to trust
Still, there are many highly skilled installers that have entered the industry here in California.  When you request bids you are looking to compare 'apples-to-apples', but can you do it with confidence? You are forced to trust the one with the best presentation, or more often, the cheapest price.  This can be a problem. The low bidder, probably made mistakes calculating his costs.  Not always but far, far, too often.
What's a 'winning' bidder to do?
Many simply task their installers to 'get it done'. Many times this results in 'field solutions' of sometimes 'value engineering' by installers that run the gamut from general construction laborers with some roofing experience to tried and tested journeyman level workers. The higher level guys are typically foremen of 'crews' of less skilled workers.  It stands to reason most work is done by the less skilled.
This picture shows intersecting roof planes and improperly flashed metal edge terminations:
Unfastened metal flange will be peeled loose from wind and allow water to access the wall and ceiling cavities of this newly installed roof. Using a qualified roof consultant to 'watch' the installers can prevent all kinds of failure mechanisms being 'built-in' by unskilled workers.
This photo shows the use of an improper and insufficient fastener, hanging loose in the sheet metal flange: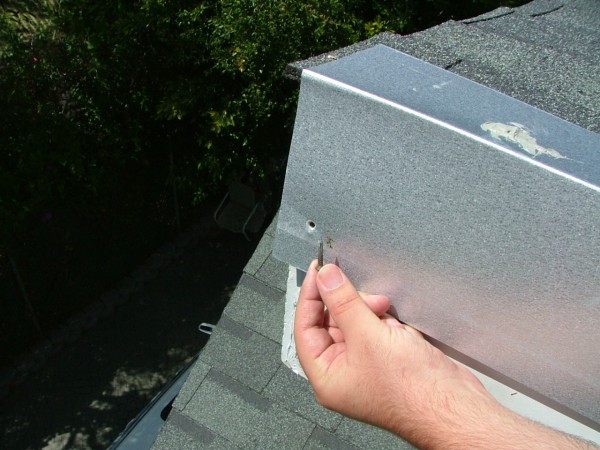 In these two photos the transition from metal drip edge to apex metal flange is insufficient. The metal flange is loose and can be lifted during wind and precipitation allowing weather to access the wall and ceiling cavities: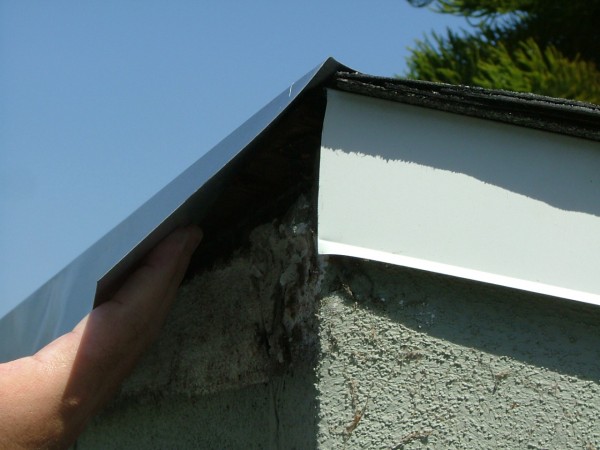 When faced with difficult transitions, and no ability to custom fit welded miter joints, what does an unskilled laborer do? Here an asphalt based mastic is smeared into a miter joint closure, meant to exclude weather and bridge a open joint. It's also interesting to note the use of a rust corroded nail face nailed into the metal flange. Where do you get rusty nails from? If you're the owner, who doesn't access the roof, how do you know what you received?
To prevent or detect mistakes like these, that could lead to greater damage in the future, contact us for your free inspection at the right of this page.