An existing Class A fire rated roof, in the greater Los Angeles, San Diego and surrounding Southern California areas, may be salvageable as part of a new protected membrane roof (PMR) assembly. The key to success is diagnostic testing by a professional third party roof consultant.
This is a view of an existing roof in Marina Del Rey, being scanned using non-destructive metering: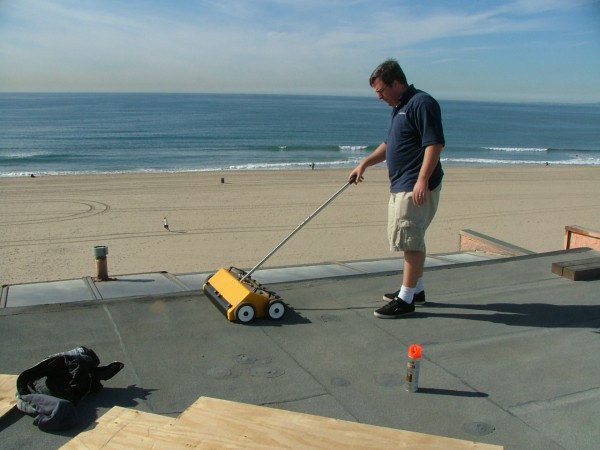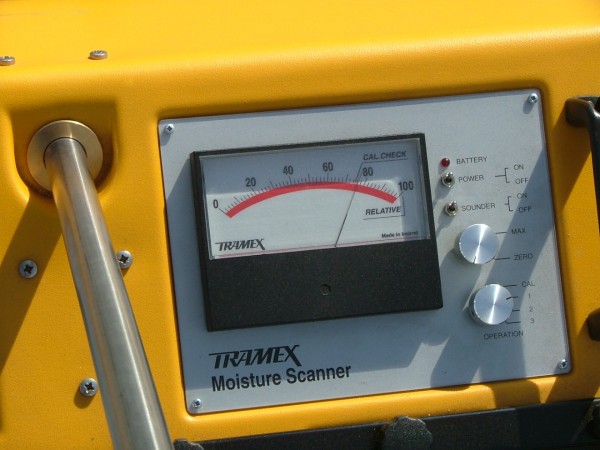 The roof technician also checks for 'soft spots' as he walks the roof deck, that could indicate unsupported or failed substrate. Areas registering positive for residual moisture presence can also react to sheet metal or high concentrations of asphalt mastic.
The areas are marked with paint for further verification of suspected conditions, by a roof contractor.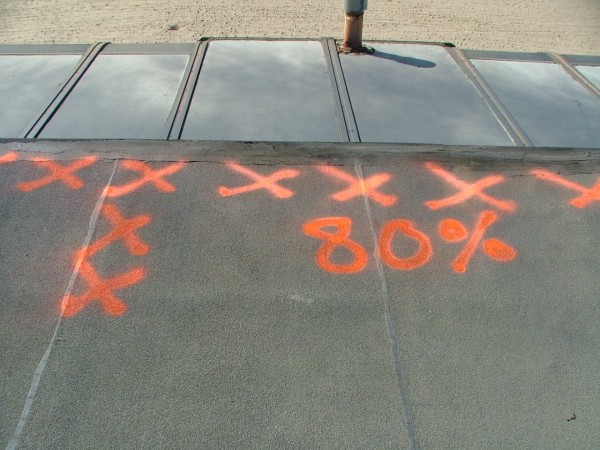 The contractor removes the membrane layers to expose conditions beneath.
The sampled area is examined, measured, and photo documented. The damage to the substrate is complete evidencing rotted plies, requiring removal and replacement of the damaged material.