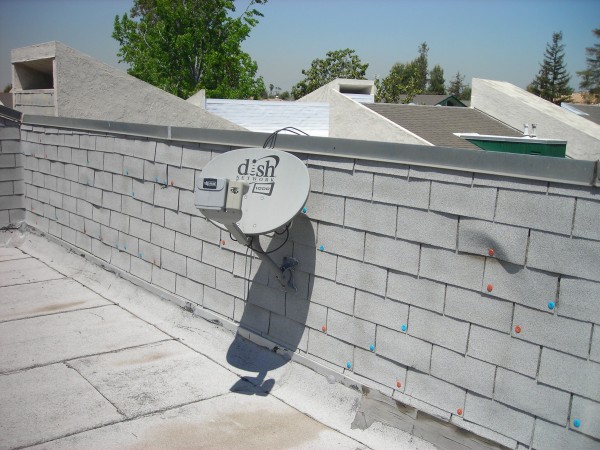 A typical mounting solution by an installer of dish antennas, in Southern California, is seen in these photographs. Each mounting bracket plate has (4) holes, through which pass (4) fasteners (bolts).  These bolts penetrate through the roof material into a concealed wood nailer. The threads on the bolts allow precipitation to wick and funnel the shank causing leaks.
This view shows a solution that incorporates a new counter flashed plywood panel installed over the roofed-in vertical wall.  The panel provides the dish antenna installer a properly flashed location to mount the hardware: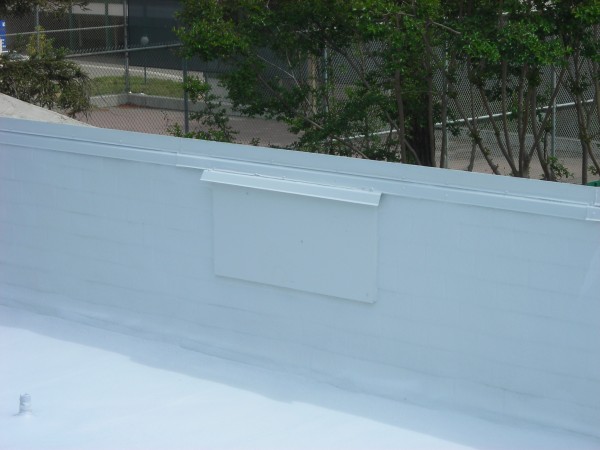 This view shows a correctly mounted dish antenna on the provided platform.