Believe it or not stair wells are the site of persistent leaks.  The stair treads (horizontal) and the stair risers (vertical) must be weather resistive.  Many times the juncture to a stucco wall will leak water into the wall cavity.
This picture shows the existing tread-to-riser with a sample of the welded metal step flashing that will be installed during repair: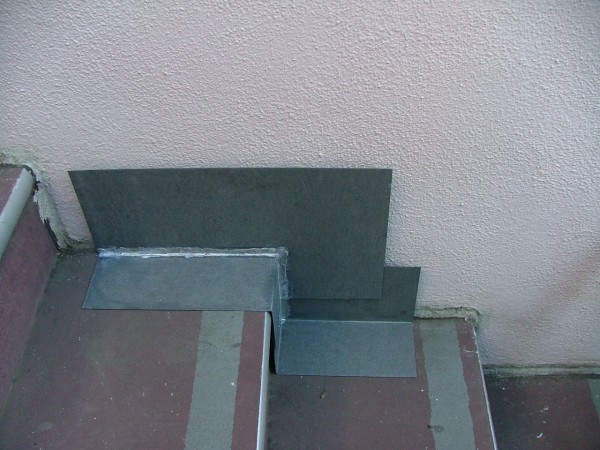 In this photo the stucco and paper are removed to allow the installation of the missing metal flashing: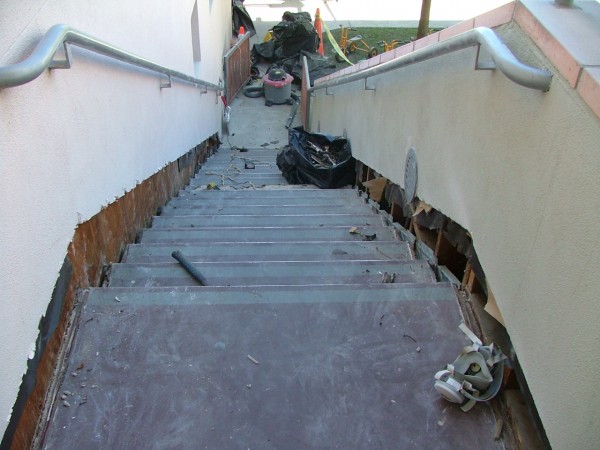 This picture shows the installation of replaced wood treads and risers, plywood sheet (backing), and the new metal step flashing:
This last photo shows the restored stucco integrated with the new flashing:
Too many buildings in existence with deficient or defective flashings are degrading from water leaks. Building envelope consultants can diagnose and specify the best solution for your buildings. Contact us using the form to the right of this page to schedule your consultation!